The Teacher CSP Ebook from the CSLearning4U Team at Georgia Tech
We are a research group at Georgia Tech developing new approaches to teaching computer science at a distance (http://home.cc.gatech.edu/csl/CSLearning4U). In collaboration with researchers at Luther College, we have created a new kind of electronic book for preparing teachers to teach the AP CS Principles course, specifically the programming section using Python. The book is entirely web-based and cross-platform, with special features, including programming within the book, program visualizations, videos, multiple-choice questions, and Parson's problems.
Screenshots
Programming in the book (including media computation):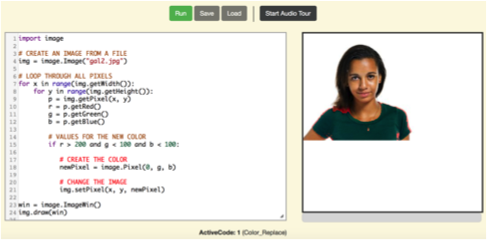 Program Visualizations: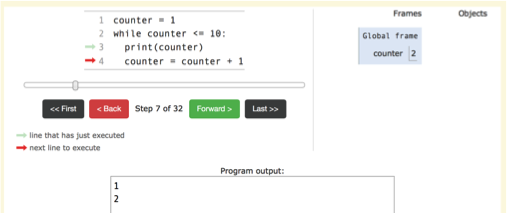 How to identify and address student misconceptions: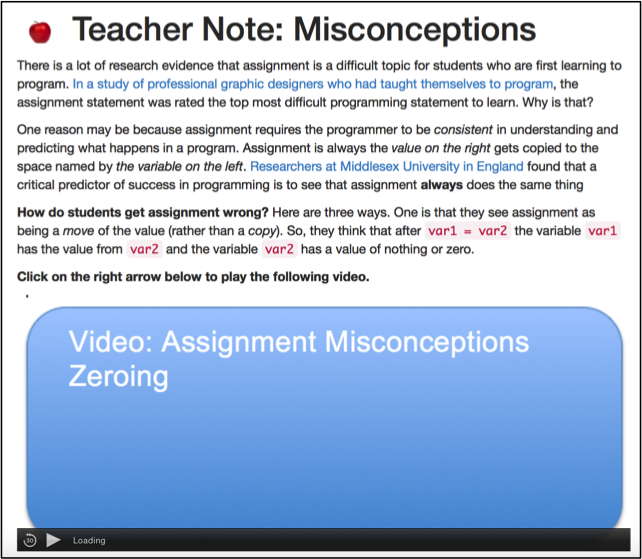 Audio Tours of Code: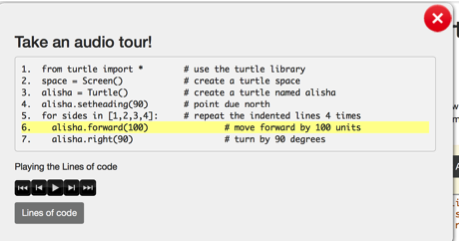 Parsons Problems (low cognitive load programming activities):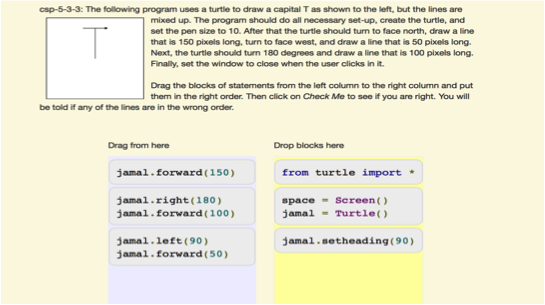 Support for reading groups, teachers who negotiate completion goals and a shared schedule.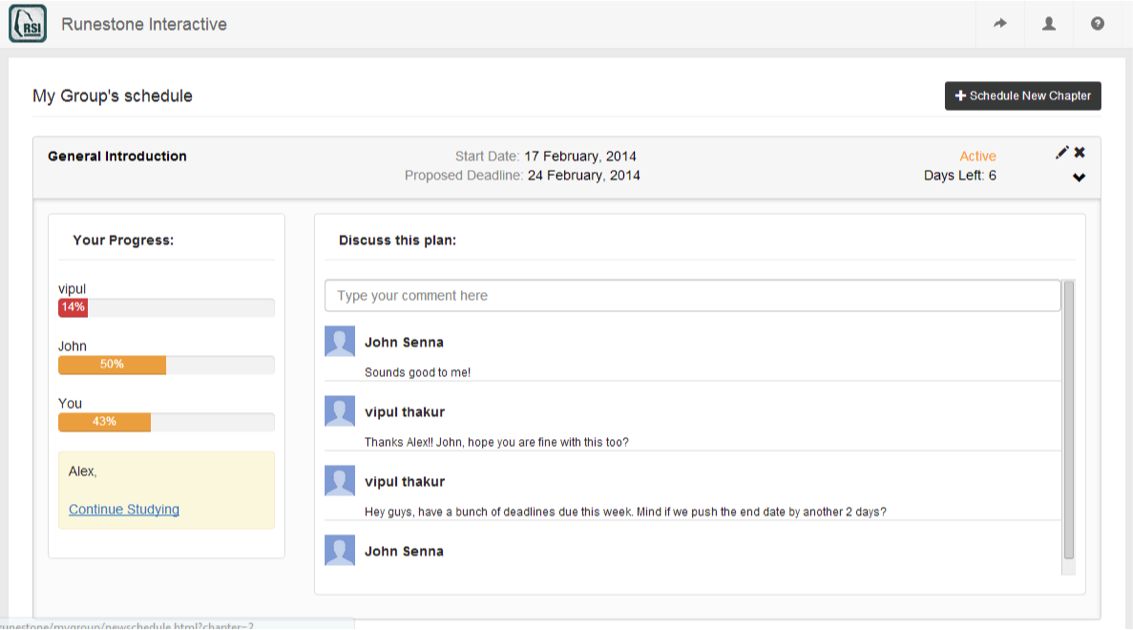 Who is qualified
We are currently seeking individuals who:
have not taught AP CS Principles,
have not taught Python,
are at least 18 years old and have obtained a bachelor degree (or equivalent),
and wish to participate in a trial of this new approach for teacher professional development.
If you meet these criteria and are willing to volunteer, you will need to complete a brief background survey and pre-test, complete the study of the e-book on your own and at your own pace (perhaps negotiated with your book club), and then complete post-tests every couple of chapters. The post-tests will help us measure learning, and also ask you for your advice on improving the ebook. You may also be asked for a follow-up interview. Once you begin the study you will have four months to complete.
The risks involved are no greater than those involved in daily activities, such as browsing the World Wide Web or reading a book. Study records will be kept confidential and your participation in this study is greatly valued.
If you're not qualified but want access to the ebook, please contact us at cslearn4u@gmail.com and please provide the gmail address you will use to register for the book, so that we can separate it from the pool during log file analysis.
START HERE
Please fill out the following pre-survey for the study and to help us understand your prior experience.
Survey: https://www.surveymonkey.com/s/TeacherPreTest
If you have any questions at any time, please contact us at cslearn4u@gmail.com.
This material is based on work supported by the National Science Foundation under Grant 1138378. Any opinions, findings, and conclusions or recommendations expressed in this material are those of the author(s) and do not necessarily reflect the views of the National Science Foundation.